Nothing Beats Love!
I am an Authorised Marriage Celebrant who creates beautiful ceremonies for couples exchanging marriage vows.
From the picturesque vineyards of Mudgee to the stunning Blue Mountains or toes in sand at Byron Bay, your wedding day memories are ones to be treasured. Even when you're old and grey and your slippers are parked next to your beloveds.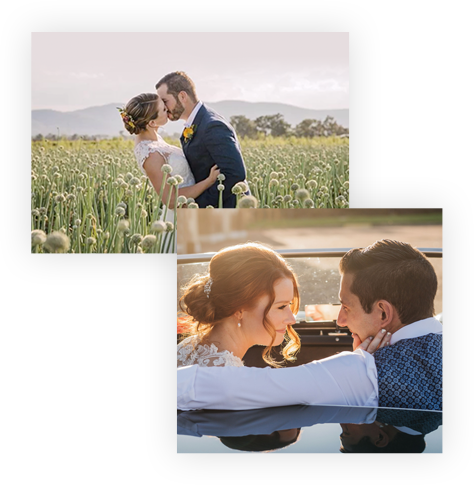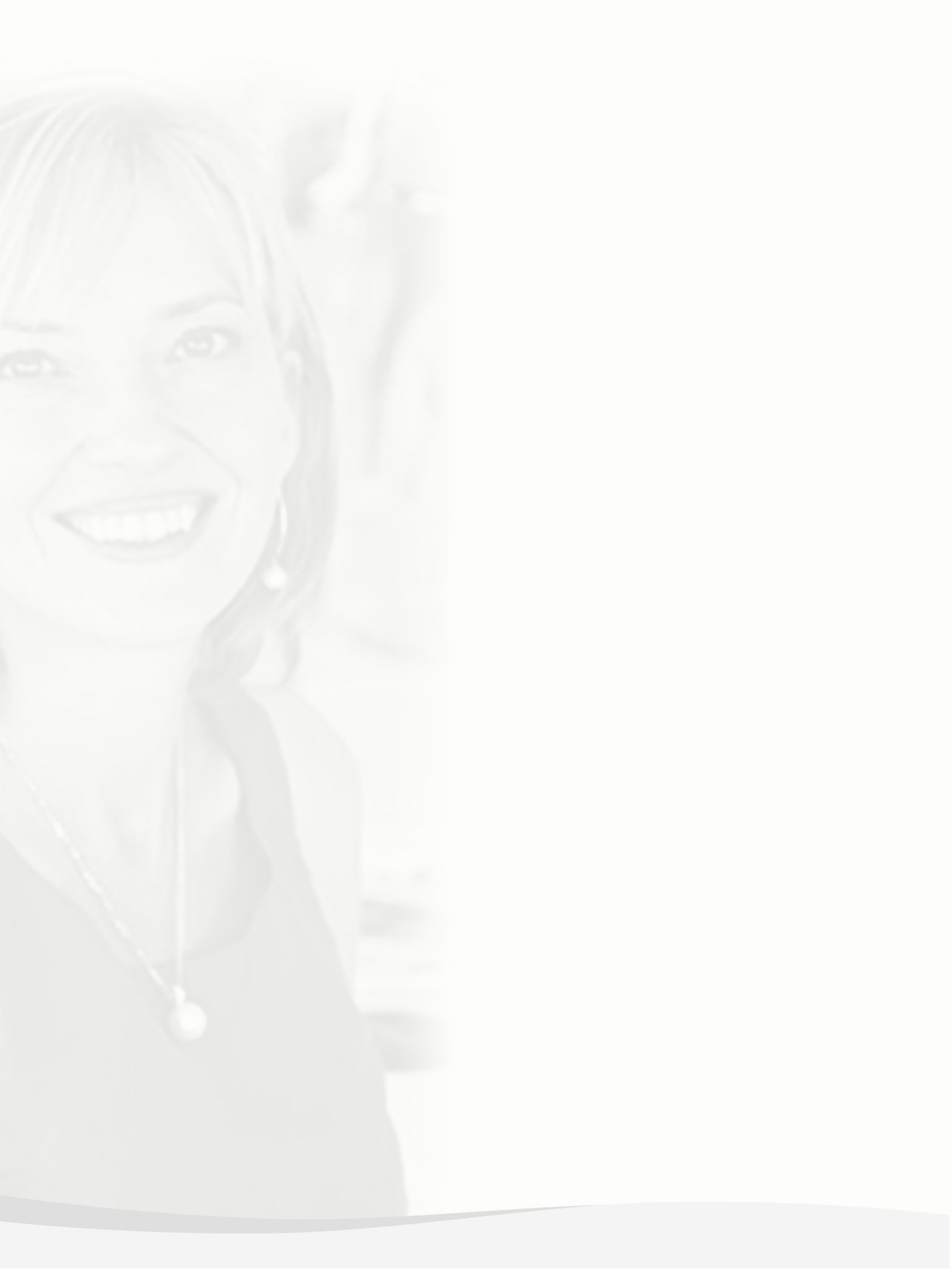 Our Services
My style is one of warmth, fun, flexibility and excellence in presentation, hence I create highly unique, engaging and polished ceremonies.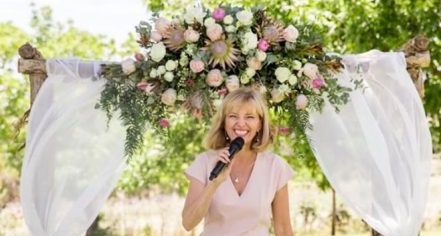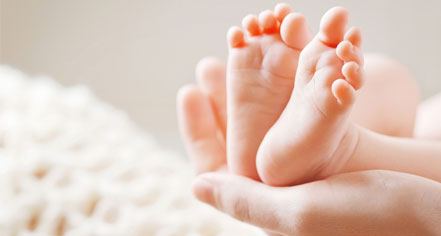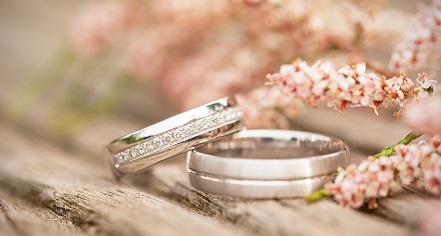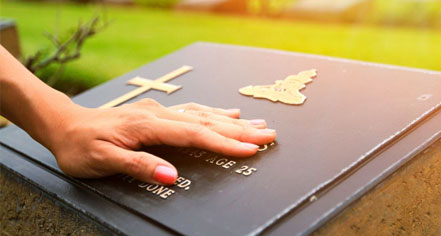 Do you travel?
Yes! I'm a born globe trotter with a passion for visiting picturesque locations. From the beautiful vineyards of Mudgee or Orange, to the stunning escarpments of the Blue Mountains or toes in sand at Byron Bay... I can be found there.
Choosing a Celebrant -'Where do I start?'
If you want your ceremony to be a highlight of your wedding day, choose someone with whom you feel comfortable and really gel with. Someone you are happy to entrust with writing, and delivering, something special and who will help make the process as stress-free as possible.

An Authorised Marriage Celebrant has certain obligations they must meet, under the Marriage Act 1961. These are law. However, once met, the rest of your wedding is a blank canvas waiting to have your colours applied with the right brush strokes!

Other things to consider. Can they craft a great ceremony? Do they have experience talking in public? Does the Celebrant have a good reputation? Reading their testimonials/reviews, especially if the couple has taken the time to describe their strengths, is a great way to get a feel of their professionalism. These come directly from the couples themselves and can be invaluable. Also, is their attire in keeping with what you wish?

As in life, the dearest is not always the best, nor is the cheapest. So, like with your photographer, caterer, florist and venue, find a Marriage Celebrant who will look after your needs well, at a fair price. People often associate a Marriage Celebrant with their meetings and the ceremony on the day, while missing the hours spent behind the scenes on the legal requirements, writing your ceremony and all the preparation prior and post the wedding day. Some Celebrants charge less, yet book in back to back ceremonies. Find one who matches your needs.

I offer a no-obligation meeting, where we get to know each other, and you are able to get a sense of whether I am the right fit for bringing your vision for the day to life. My inner mission has always been to make a difference and bring joy to all I do and having the right couples is part of my own big picture.
Are you willing to meet with us?
Absolutely. I offer a relaxed obligation-free meeting over a coffee - or bubbles! - so you can share your vision of the day. Here we discuss how we can create a bespoke ceremony together and I provide you with some starting information. It's important to know your ceremony will match your vision for your big day, ensuring the process is relaxed, natural and you can be yourselves from the beginning.

If you decide to proceed, we walk through the terms and conditions of our agreement, the booking form and the non-refundable booking fee that locks in my services. Next we schedule completing the legalities.

From there we communicate via phone, email or Zoom/WhatsApp/Skype, until the week prior to the wedding - when we meet again for a final run through. This is either a rehearsal at the venue, or my office.
What Locations do you do?
Home is Mudgee - fabulous vineyard pics & toe curling vino! - but I also travel to the Blue Mountains, Orange, Hunter
Valley, Byron Bay, Northern NSW, the Gold Coast & Sunshine Coast, and Canberra... to name a few.
Do you do elopements?
Yes, I adore them. So much so that's how hubby and I tied the knot! Elopements are delightfully warm, wonderful and relaxed ceremonies, with the bride & groom (along with their witnesses), exchanging their vows (often) in a lovely setting.

We meet a minimum of a month before to complete the Notice of Intended Marriage.
Do you do very private high profile weddings?
Absolutely. While I may not share details or images, these are very special. I am the Queen of protecting secrets. Keeping the joy in, and the public eye out.
We loved how you personalised a friend's ceremony. Would you do the same for us?
If you have love, and you've made it to adulthood, you have a tale unlike anyone else on the planet. Since the road to love is a wondrous one (often shaped by the shared potholes along the way!) your ceremony should be a treasured part of your day. A happy memory that makes you smile when you're old and gray and your slippers are parked next to your beloveds.

Love is the ultimate celebration! Your guests love celebrating the heartfelt, as well as the grin like Garfield, moments! I love love and pride myself on scribing each ceremony so it is unique and truly memorable.

As a passionate & awarded writer, I capture the magic of the journey that brought you together. Your draft ceremony will be sent to you and we can tweak it to ensure it is just perfect!
Do do conduct legals only weddings?
Yes. These are very simple ceremonies, where you and I make certain legal statements in the presence of your witnesses. Usually held in my office.

We meet a minimum of a month before to complete the Notice of Intended Marriage.
Do you perform same sex marriages?
I'm honoured to... it's a special bubbles moment!
Is there any paperwork we need to fill out?
Yes! In our second meeting, we will complete the Notice of Intended Marriage (NOIM). By law, this document must be lodged with me no less than one month and one day, and no more than 18 months, prior to your wedding date.

Here I need to sight the original documents required. Once the legal requirements are met, the rest is a deliciously blank canvas. Then it's we fine tune your ceremony and discuss the finer logistics of the day.
What documents will we need?
• A birth certificate or passport (Date/Place of birth)
• Driver's license, or Passport. (Photo ID)
• If divorced - an original Decree Absolute, or Certificate of Divorce.
• If widowed, a Death Certificate.
•Official annulment - for countries without a divorce system, such as the Philippines.
* These need to be the original documents.

Can we complete the Notice of Intended Marriage via post?
Yes. I walk you through the form (to ensure everything is completed correctly) and then you have it signed by a Justice of the Peace and send to me, via registered mail. I must receive it within the prescribed time and, prior to solemnising the wedding, I sight the original documents.
Under changes in the Act, we many things are accepted electronically. (aligning with this digital world we now operate in!)
Is there anything else to fill out prior to the wedding day?
Yes. Both of you are required to complete a No Impediment to Marriage declaration, stating they are free to marry. This is usually done just prior to the wedding day, but can be done prior on the day itself.
Do you have your own P.A?
Yes, I use a professional high quality P.A system- with iPod, Aux & Bluetooth connectivity, which is taken with me post completion of your ceremony.
What do we need to do on the wedding day?
You will need two witnesses, over the age of 18 years, who understand English.

On the day we will sign 3 documents: Marriage Register, Official Certificate of Marriage and commemorative Marriage Certificate (professionally printed & yours to keep.)
What happens after the wedding?
After the wedding, I complete all legal paperwork and lodge with the relevant authorities on your behalf. If you wish, I can assist with your Marriage Certificate Application form (to your new married name) also.
What do you normally wear?
My wardrobe is elegant, subtle and I go to great lengths to complement my bride & groom's dress code, colour and theme.
Contact Me
Thanks for choosing to contact me to chat about your wedding day.